DAF Double-Sided Polypropylene Block-Out Film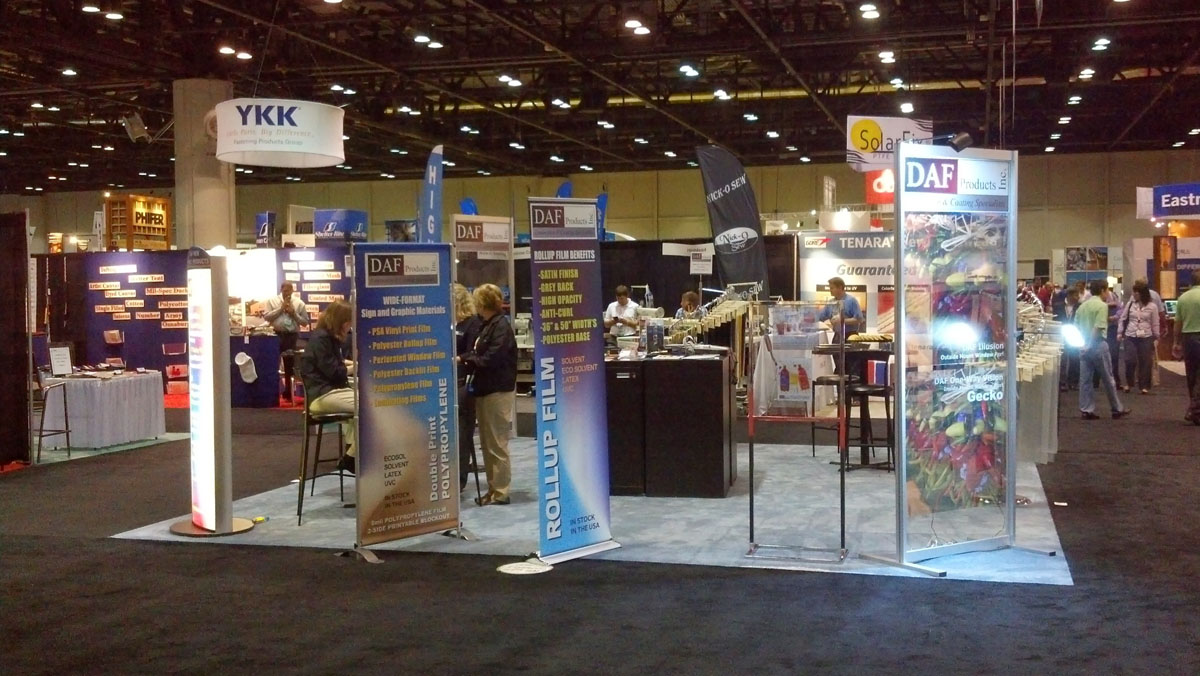 DAF Double-sided Polypropylene Block-out 8 mil Film has excellent light-blocking properties and a double-matte surface that is designed for printing on both sides.
Key Features and Benefits
Highest opacity and light block properties for a PP film in the industry.

Double-side printable, eliminating the need to stitch two substrates together to create a two-sided banner.

Excellent ink adhesion on both sides.

Latex compatible (pre-test). Industry standard is UVC only.

Water- and tear-resistant.

Environmentally responsible–Offering the ability to recycle material subject to final application.
Compatibility:
Use with UVC, Latex 360 (or newer) printers, and Silkscreens.

Not recommended for Eco or Solvent printers.
Specialized photo printing, window displays, promotional advertising, retail, and trade shows.
Construction: 8 mil polypropylene block-out film
Standard Widths: 36", 50", 54", 60"
Finish: Double Matte
Put-Up: 150- and 300-foot (only in 36") rolls
Color: White Opaque
Companion Product: DAF Optically Clear Double-sided Tape
Part # and Standard Sizes (Each roll is suspended and individually boxed.)
RPPB/OUVM-36150 – Double-sided Block-out PP Film 36" x 150'

RPPB/OUVM-36300 – Double-sided Block-out PP Film 36" x 300'

RPPB/OUVM-50150 – Double-sided Block-out PP Film 50" x 150'

RPPB/OUVM-60150 – Double-sided Block-out PP Film 60" x 150'
Data Sheets, Print Settings, and Application Guidelines
Print Profiles
DAF Double-sided Block-out PP Film