DAF PET Illusion PolyVision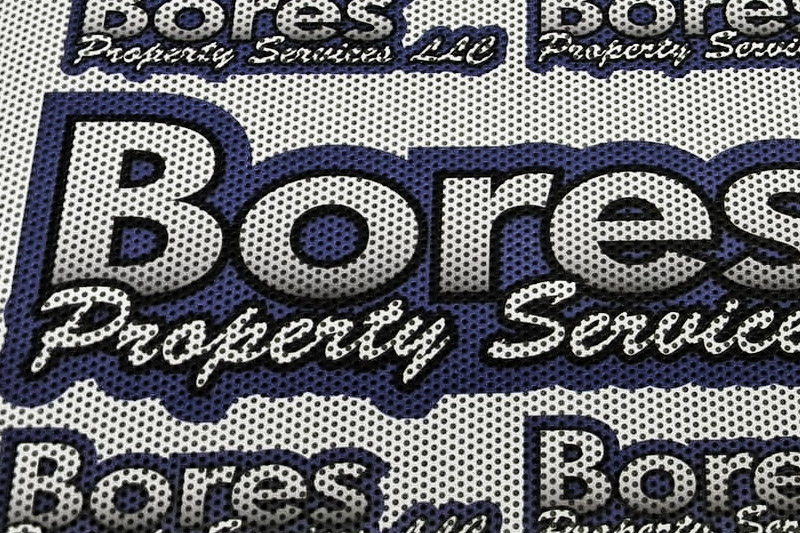 DAF PET Illusion PolyVision is a 100% polyester one way vision perforated window film with a 70/30 punch pattern. Offered with a clear polyester liner and without.
Key Features and Benefits
100% Polyester Film (No Adhesive)
Available with removable Poly Liner but NO ADHESIVE.
Offers Tear resistance, Good UV and abrasion resistance.
Eco-Solvent, Mild-Solvent, Screen, (Pretest with Latex)
Durability 2year+ outdoor / 5 years indoor under normal conditions.
Available in: 70/30 (1.5 mm hole) 54"x164'
8 mil PET film. (+/- 0.005mm)
Weight 180g/m2
Polyester release liner or no Release Liner for Mesh-kit Printers (Not recommend for UV-curable printers).
Shelf Life 18 months with liner.
Solid content 70%.
Compatibility:
Solvent, Eco-solvent. Pre-test with UVC and Latex 360 (or newer) printers.
Architectural windows, glass, Lexan, and other "clear and flat" surfaces.

Retractable Roll-up stands where see-through graphics are advantageous, such as retail product placement and wayfinding signage.

Intended for intermediate- to long-term applications (3-5 years).
Protection from the elements and vandals.

Easier to install on upper floors and in difficult-to-access locations.

No need for scaffolding or permits.

So easy that anybody can apply. No need for professional installers.

Interior graphics may not be subject to restrictive government sign ordinances.
DAF PET Illusion PolyVision without Liner
Construction: Perforated 100% Polyester Film
Liner: None
Thickness: 8 mils
Hole size: 1.6 mm
Width: 54″
Punch Pattern: 70/30
Put-up: 164'
Color: White/Black
Finish: Gloss
Companion Product: DAF Optically Clear Double-sided Tape
Part # and Standard Sizes (Each roll is suspended and individually boxed.)
RILLPTNANLG-54164 – PolyVision No Adhesive, No Liner 54" x 164
DAF PET Illusion PolyVision with Liner
Construction: Perforated 100% Polyester Film
Liner: Clear Polyester liner
Thickness: 8 mils
Hole size: 1.6 mm
Width: 54″
Punch Pattern: 70/30
Put-up: 82' & 41'′
Color: White/Black
Finish: Matte
Companion Product: DAF Optically Clear Double-sided Tape
Part # and Standard Sizes (Each roll is suspended and individually boxed.)
RILLPETLNA-5482 – PolyVision 54" x 82'

RILLPETLNA-5441 – PolyVision 54" x 41'
Downloads
Print Profiles
HP Latex 300/360 Series Print Profile
HP Latex 560 Series Print Profile
Print Settings and Application Guidelines